Many times, filing a complaint or a complaint allows us to save future inconveniences and improve our quality of life. But, how can I complain about Profeco?
In Mexico, PROFECO (Consumer Federal Attorney's Office) is one of those institutions that have been designed to address citizens' complaints and allow them to take advantage of discounts, promotions and online sales services among other items without problems at the time. to make the accounts in the payments.
Some of the objectives of Profeco are:
Protect all the rights of the national consumer

Promote consumer rights

Implement equity in consumption

Perform institutional performance efficiently
How to make a complaint in Profeco?
Sending an email (in the case of foreign residents)

Online, as long as the provider participates in Concilianet

In person at your Delegation, Subdelegation or Service Unit closest to your home or place of work:
Requirements to file a complaint in Profeco
The requirements to file a complaint with Profeco are:
Submit name and address of the person making the complaint

Name of the provider or merchant that provides the service.

Your address is also necessary.

In the case of not having an exact address, it is necessary to leave a possible place of contact or location.

Description of the claim.

Of the good or service for which the complaint is filed.

Submit a complaint form that is online on the Profeco website and that you can download here.
In addition, it is possible to communicate via mail asesoria@profeco.gob.mx or through the Telephone Appointment Program or through the Online Complaint Program .
Profeco phone
At the time of the famous " PROFECO complaints " , there is PROCITEL , a telephone dating program to report if a provider does not comply with what he promises or is dissatisfied with a service.
Therefore, this is a tool that PROFECO has to present your complaint. Remember that PROCITEL receives complaints and, if applicable, offers telephone conciliation in the delegations and sub-delegations of Profeco .
Therefore, how can I request an appointment?
The consumer must call the Consumer's Telephone, from the metropolitan area of ​​the City of Mexico to 55 68 87 22 and the rest of the country to 01 800 468 87 22.
Concilianet, Profeco online complaints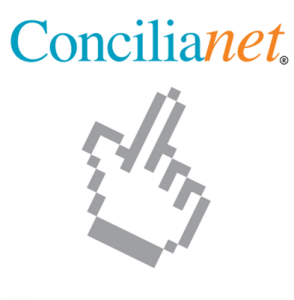 For some time now, and with increasing acceptance, Profeco has been offering to Mexicans a service " Profeco Complaints " under different modalities, one of them, online complaints that is really effective and that also allows reporting abuses towards consumers .
The service of Profeco online complaints is that for those who have possibilities to connect to a PC with Internet.
Through an idea of ​​improvement and modernization of the Profecto complaints system that could be carried out personally or by telephone, it was decided to start the Concilianet program .
This Profeco online complaints program allows:
That users can submit their complaints online.

That conciliation hearings can be held virtually between: consumer, supplier and Profeco.

The service will be available 24 hours a day, 365 days a year
In order to make an online complaint, it is necessary to:
-To have an email account of any server

– The electronic version of an official identification

-To be able to present the documents that make the complaint feasible,
Once you have verified that you have all these requirements you can go to: www.profeco.gob.mx , and from there go to the Concilianet section or directly to the concilianet site by clicking here .
Companies that participate
Airlines
VivaAerobus

Aeromexico

LAN

CopaAir

Aeromar

Alaska

Taca

American Airlines
Electronic commerce
Deremate.com

Free market

Amazon
Other services
electronics
Steren

Radio Shack

AND IT IS

Mabe

Acros

Whirlpool

Kitchen Aid

HP

Koblenz

Maytag
Pawnshops
Pawn your gold

First

perform

Mexicans

Easy Pawn

fcy

Fcp

fcg
Entertainment
Parcel
Send

Post office

FAPM

FAEP

Redpack

FA

Yellow arrow
Restaurants
General services
CFE

Maxigas

Natural gas

Metropolitan Gas

Club Inntegra

President

BradesCard

Sport City

Sports World

Total madness
Telecommunications
AT & T

Telcel

Movistar

Maxcom

TotalPlay

Hypercable

izzi

Megacable

Virgin mobile

Axtel
Buses
FAC

White Star

ETN

FAT

Peaceful

North Sonora

Future

Border

Elite

Chihuahua

Anahuac
Self-service stores
My aurrera winery

B. aurrera express

Bodega aurrera

Sams

Superama

Walmart
Department stores
Factories of France

Office Depot

Liverpool

Coppel

Suburbia

Home Depot

Office Depot

Woolworth

Marti

Of the sun
Real estate
Sadasi

Live ica

ICA Residential
Automotive
Requirements to reconcile
It is necessary that you have electronic versions of the following documents:
Official identification (on both sides)

Receipt or purchase invoice

Guarantee or contract

Any other document with which you credit the existing consumer relationship between you and the provider